Our story began back in 2019 when clothes were becoming the ultimate expression of personality. We wondered how the ongoing fashion industry had a lot more to take than to offer, unsustainable and harmful. But,Imagine, if fabrics could speak, wouldn't we have an uncanny yet special relationship with air? Gently manoeuvring into the clothes that suit the mood of both, our mind and our body, elevating not only our spirit  but also our fashion choices. But you may as well know what they say about fashion? It is an extension of one's personality! Stylish yet comfortable, minimal yet sustainable. These are the essentials of the 'New Age' individual. And if our eyes could see all these ingredients in perfect harmony with each other, we know we have catered to all sensibilities of the youngsters today. A passion to tackle challenges, this is how we were born.
With 310 degrees, we wanted to create a brand that bore not only the stamp of 'New Age' but also resonated towards the impassioned, ever evolving personalities of today's youth. An ideal bag filled with style, fine detailing, comfort that one can easily slip into and sustainability. Emoting strong characteristics through our passion. BOLD, CONFIDENT, CALM and CHARMING. But we also understand that today's youth cares as much about the environment as about fashion. Hence, our clothing reflects just that. Creating an eco-friendly brand that portrays minimal burden on the environment and can be habitable for future generations as well. 
Curated from 'Bamboo' and made with love, our in-house t-shirts at 310 degrees are processed using bamboo pulp which is further used to create bamboo fibre. This fibre is later translated to make fine fabrics which borne the luxurious touch of silk. Since the fibres are predominantly organic, they don't irritate your skin or leave it gasping for air. They are smooth and comfy. Just like you should be. But where bamboo clothing really leaves a mark lies in not only being recyclable but also being anti-bacterial, protecting from harmful UV rays and also ventilation. Intricately made, the fibres from bamboo ensure easy passage of air so that your skin can breathe comfortably. These fibres keep our colours significantly longer. With an array of advantages up its sleeve, it isn't known as the 'Green Gold' for nothing. Gentle, as your skin likes and comfortable as your mood desires, 310 degrees' t-shirts are a wholesome package!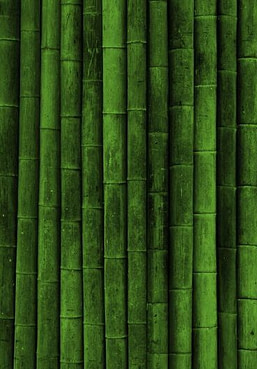 What if you slipped over a piece of cloth that gave you that delicate yet warm feel just like that of a cuddle? With our 100% natural, renewable and soft wool, feel the same comfort and coziness every time you wrap yourself in it. Blended from wool fibre, these t-shirts bear our stamp of innovation and are wrinkle resistant and breathable. Bamboo fibres are naturally anti-bacterial, hypoallergenic, thermal regulating, eco friendly, biodegradable and absorb the moisture outside to give you a home-like, congenial look. It is claimed to be antifungal and antistatic keeping the wearer feeling fresher and odor free for longer, making the garment healthier and more hygienic.
Flexible like you, our Bamboo t-shirts are made from active fibres adapted as per your body temperature to give you the perfect feel adjusting to the weather outside. Let the wind blow, hot or cold, our wool t-shirts will keep you warm, cool and comfortable. But that's not all! We know that you like to multitask and are always on the go, the elastic from our t-shirts is stretchable so that you can easily slip from one role to another with relative ease.
Our Mission is to give back our mother earth, ecologically sustainable yet fashionable, functional and luxurious.
If being in sync with today's modern fashion choices that marry contemporary trends with comfort is what you long for, our t-shirts are the perfect recipe for you to go conquer the world and slay in style. By innovating the very genesis on which the clothing industry functions, our aim remains to create a brand that gives back to the environment and we know you want that too. Bamboo clothing is the future and we are stepping into the future with it but not without you. Be it the winters or summers, our t-shirts know what the mood outside is like and adapt just perfectly. Set the temperatures soaring, raise some eyebrows for t-shirts from 310 degrees are here to stay!
Comfort with Luxury is every human expectation. 310 Degrees suffices your expectation easily. Once worn, our Bamboo t-shirts keeps smile intact on your face. Our symbol, the deer, auspicious representation of longevity and success displays our core intentions clearly. The animal is also supposed to represent the hope for an overall long and healthy life. Our company's approach is having an asset lite model for manufacturing of Bamboo products! Why? To hire the services of the best in all fields. This approach has been very beneficial for our business strategy considering incessant focus on our core tasks of making a high quality product with the focus on small details. Through this approach we are able to offer high quality services to meet client expectations at costs that fit all pocket sizes! Choose wisely – Choose 310 Degrees.
Sustainable fashion is the future of our industry, it's time to choose wisely.
A heartfelt thank you from 310 degrees.